"Everything that in nature is great, everything that is pleasant, everything that is that terrible, it is comparable to the Etna and Etna is not comparable to anything."

Dominique Vivand Denon.
Sicily is not only an island, it is much more. It has been praised by poets, philosophers, travelers; it has been defined "the land of gods and heroes" (Tocqueville) or "nuvola di rosa sorta dal mare" (Pascoli).
Sicily is a mix of history and culture, unique places and artworks; just to tell some of the most representative features that attract tourists all over the world. The naturalistic aspect is the paramount ingredient to complete Sicily's portrait. There are plenty of mesmerizing landscapes, nature reserves and parks that have made our island an important destination for all green tourism lovers over the years.
Radicepura is located just between Mount Etna and the Ionian Sea and it is a precious fragment of beauty that arouses curiosity in those who want to do a different holiday from usual itineraries and escape from traditional tourism's routine. This new form of traveling is called  Ecotourism, whose purposes are to minimize the negative effects on environment and enhance the natural and cultural characteristics of a place. Sicily is well known providing lots of ecotourism opportunities and many of them are not far from our horticultural park.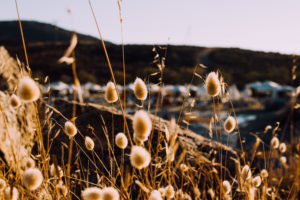 Mount Etna, lovely nicknamed by sicilians A'Muntagna, is just 25 km away  from Radicepura and it is the highest active volcano in Europe.. Also, it is on of the UNESCO world heritage site. In the surroundings you may admire the natural park which starts from the highest peak to the area of ​​Etna villages.
Taormina is another stop not to be missed. It is famous for its romantic atmosphere, the green spaces inside the Gardens of the Villa Comunale and the fascinating  avenues full of history, culture and posh shops..
The list of "green pearls" in Sicily is not over yet: the Nebrodi Park, the Alcantara Gorges and The Madonie host thousands of visitors from all over the world every year.  There, you can plan exclusive excursions throughout the natural reserves and protected areas, and find beauty and peace at the same time.

Radicepura Garden Festival is the first international event on Garden Design in the Mediterranean area. It leads straight to the heart of Sicily to the discovery of all its wonders. A never-ending adventure surrounded by nature in a whirlwind of emotions impossible to forget. Sicily, is definitely more than a trip.